Central Scotland Sawmill is a small sawmilling business, specialising in Scottish Hardwoods. We are located close to Edinburgh, yet easily accessible from Glasgow, Fife and the Borders. We offer a range of services and products,including (but not limited to) green, air dried and kiln dried hard and softwood, contract sawmilling and kiln drying services, firewood and basic timber machining.
Our primary sawmill is a Trak-Met TTS-800 wideband sawmill. In addition we have a frame saw and a multi-rip edging machine (both from Trak-Met). We have extensive undercover air drying barns and two custom built timber drying kilns.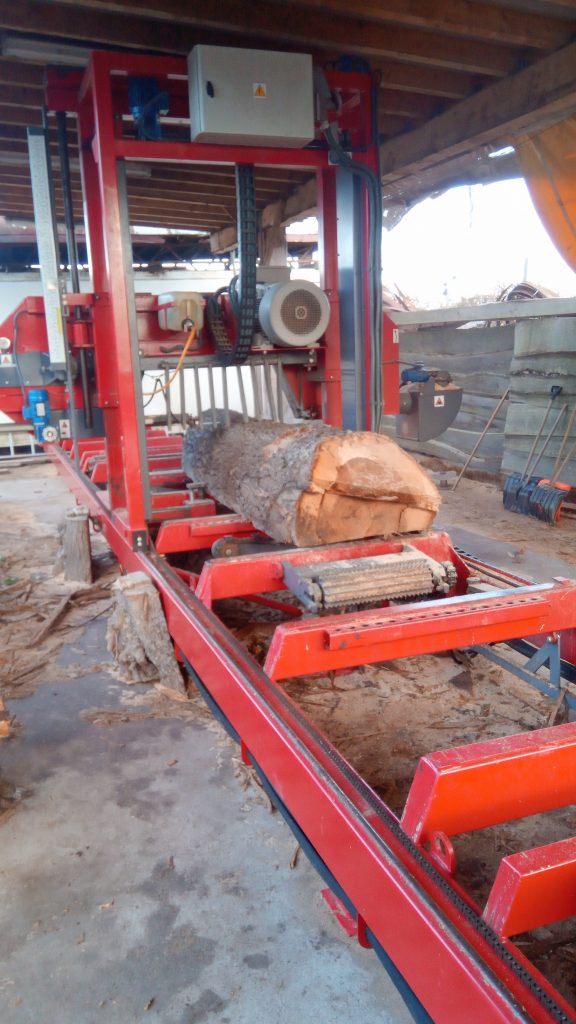 Our aim is to produce excellent quality timber at an affordable price. We primarily operate as a supplier to the trades, but are happy to accommodate the hobby carpenter and wood turner alike.
Please feel free to call to arrange a visit at any time.